About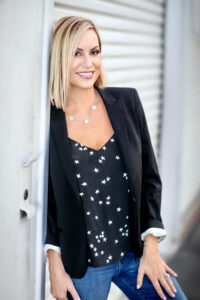 Claire Marti is an award-winning and USA Today Bestselling author of swoonworthy Contemporary Romance novels set in Southern California, including the Pacific Vista Ranch series, the spin-off California Suits series, and the Romance in Laguna Beach series. She lives in San Diego with her husband, silly dog and three clever cats.
Claire started writing stories as soon as she was old enough to pick up pencil and paper. After graduating from the University of Virginia with a BA in English Literature, Claire was sidetracked by other careers, including practicing law, selling software for legal publishers, and managing a non-profit animal rescue for a Hollywood actress.
When Claire's not writing, she's teaching yoga. You can find her sixty+ online classes on the international website www.yogadownload.com. A breast cancer survivor, Claire is a sought-after speaker on the power of yoga and meditation. She's been published in numerous magazines with articles on wellness and is the author of a memoir, ​Come Ride with Me Along the Big C, on her experience beating breast cancer.