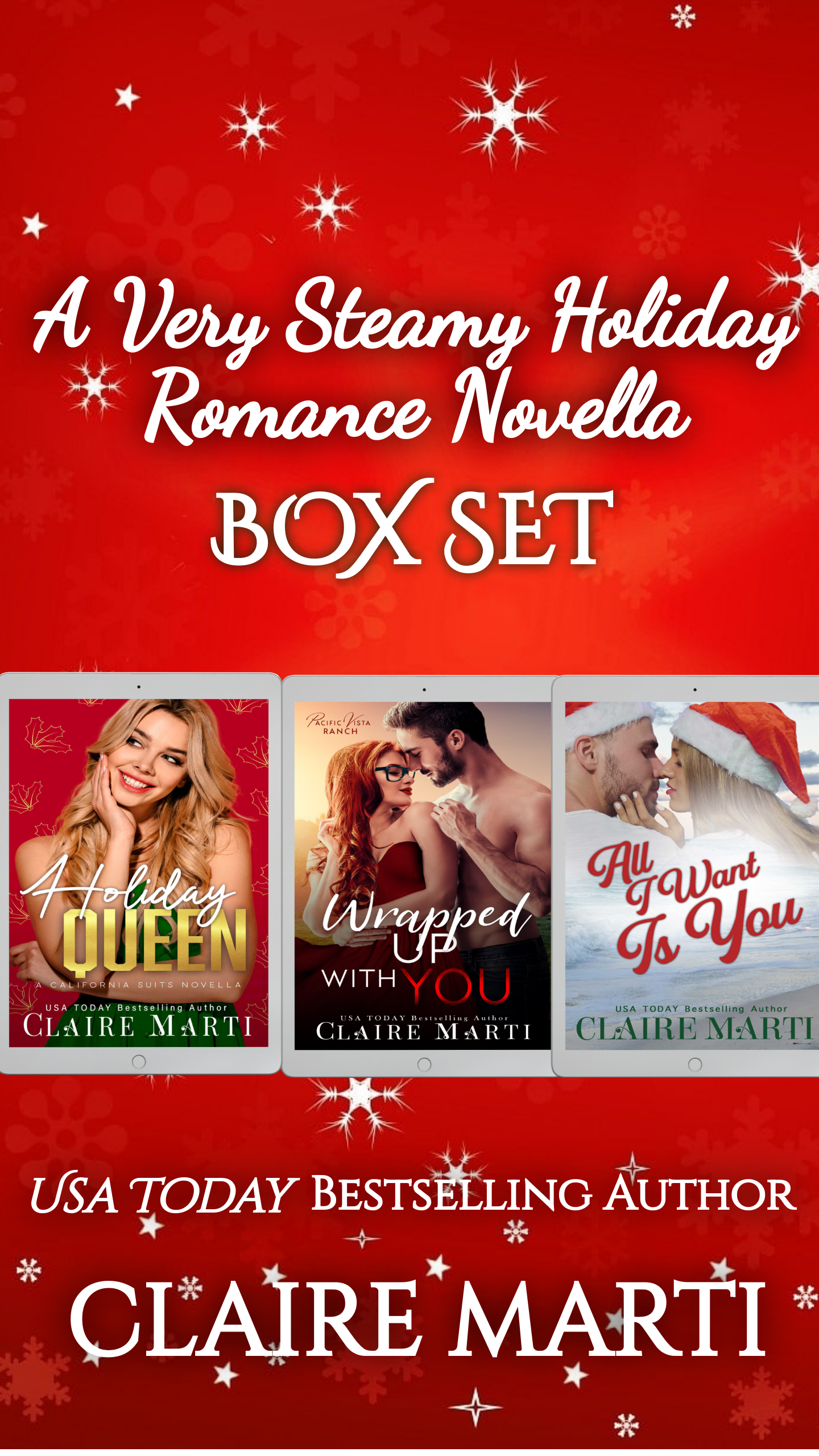 Pacific Vista Ranch
October 19, 2023

A Very Steamy Holiday Romance Novella Box Set
From USA Today Bestselling Author Claire Marti comes a sizzling collection of romance novellas sure to keep you warm and get you in the holiday mood!
Holiday Queen
Camille Taylor needs a partner for a charity scavenger hunt now that her cheating ex is history. When a sexy text from an intriguing stranger leads to a scorching cocktail date, she asks him to step in. Chemistry sizzles between them and Trent Bell is happy to play the hero now that fate sent him the most incredible woman he's ever met. Can a wrong number be the beginning of everything right?
Wrapped Up With You
♥2021 RONE Award Winner Best Novella♥ 2021 CRWA Stiletto Award Best Contemporary Short♥
When cocky financial genius Rafael Cruz is forced to partner with his snarky office rival
Phoebe Hollingsworth to land a prestigious new client, nothing goes as planned.
At work, they ignore each other, but at the Jingle Ball, their unexpected chemistry changes the game. Will their secret holiday hook-up ruin the deal or is it the start of a deeper connection?
All I Want is You
Jenny Ericsson is shocked and furious when her Tinsel & Tatas Tournament partner turns out to be her Vegas one-night stand, the hot firefighter she can't forgive… or forget. Tyler Reyes is determined to take advantage when fate offers him a second chance with the most incredible woman he's ever met. Can their Vegas one-night stand turn into true love?