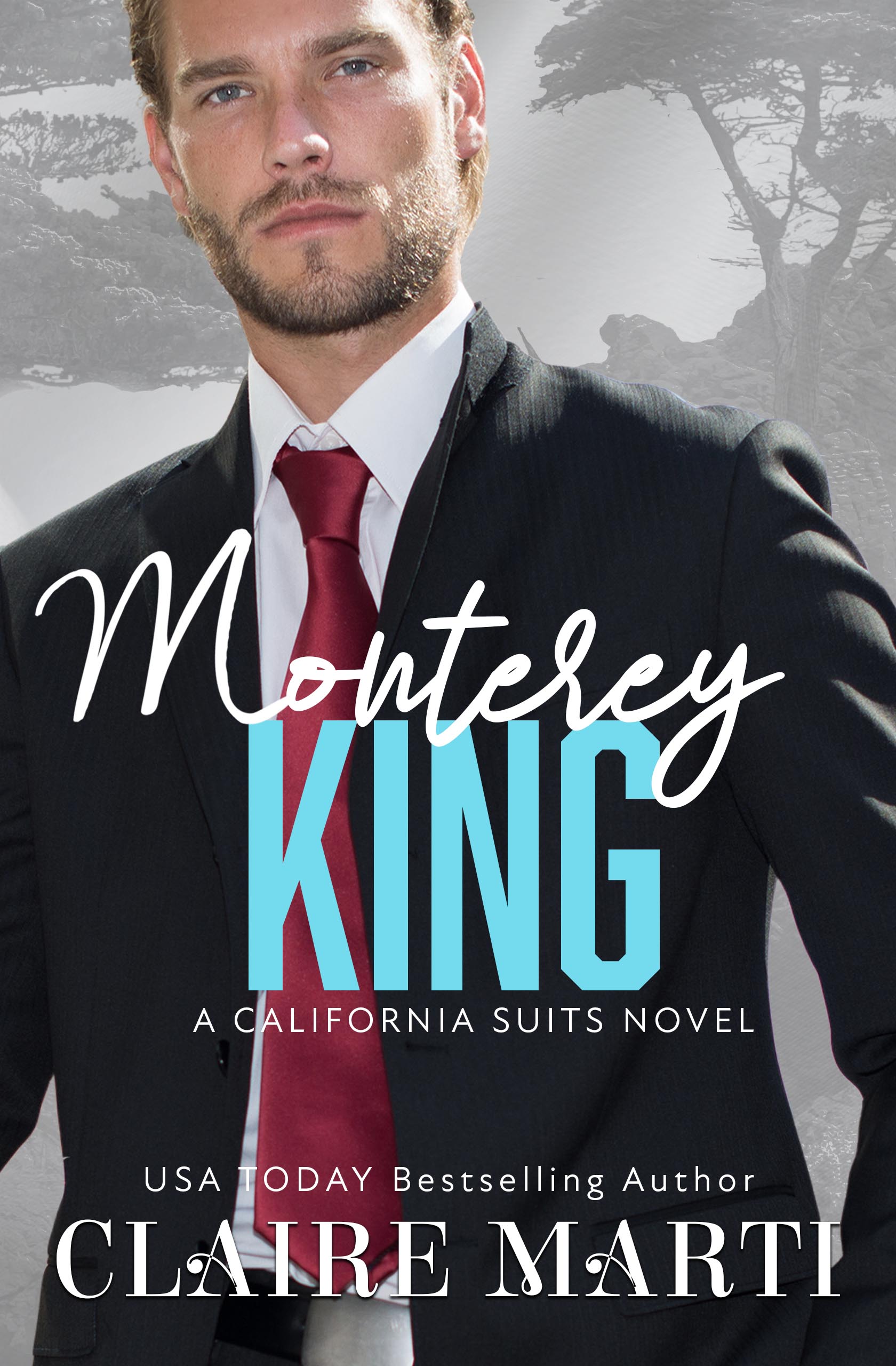 California Suits #3
June 16, 2022

Monterey King
A grumpy scarred veteran. A sunny wedding planner. A second chance at love?
When former Army Major Cameron Taylor comes home a hero from his deployment in the Middle East his scars run deep – both physically and emotionally. But he's starting over, running a luxury hotel with his best friends. And Lucy Goodwin, apparently…his high school sweetheart who he's never quite managed to forget.
There's only one reason Lucy's been engaged – and walked away – three times and now he's standing right in front of her. Cameron Taylor is the man she's never stopped loving, even when he left her "for her own good" all those years ago. There was nothing good about it, that's for sure. Just like there'd be nothing good about trying to break down Cameron's walls now. But that doesn't mean she's not tempted to try…
One click this second chance grumpy sunshine romance today!
***Monterey King is the third book in award-winning and USA Today bestselling author Claire Marti's spin off contemporary romance series, California Suits. The series follows the adventures of five best friends who are opening a string of luxury boutique hotels from La Jolla to Monterey to Beverly Hills as each one finds true love…usually where he least expects it. Each book is a standalone.
His smile faded. He hadn't planned on seeing Lucy for a few days. Time to rebuild his defenses that had crumbled with one kiss. Each time he saw Lucy, another long-buried image would pop up in his mind––anything from the way she tilted her head or narrowed her sparkling dark eyes when she was listening to you. Lucy had a way of making you feel like you were the only person in the world. Her ability to intensely concentrate on whoever she was engaged with was part of what made her so special. And having to see her again now was a visceral reminder that their long-ago chemistry was no fluke. The curve of her waist, the fullness of her lower lip, the lemony scent that was a part of her and brought him back to the days when she was his. A sharp jolt lanced through him. He shoved his memories back into the vault and slammed the locks home. Thank god he had years of practice of looking non-reactive. He'd need it.
back to Top
5 Stars! From deep emotion to irresistible characters, Marti gives readers a pocket full of sunshine that grabs a hold of your heart.–Reading is our Passion Book Blog 5 Stars! Claire Marti's skill as romance author of the highest caliber is on full display in Monterey King…an unputdownable read–Charlotte O'Shay Goodreads Review 5 Stars! These characters swept me off my feet and I delightfully followed their story till the end––S.K. Andrews Goodreads Review 5 sparkling stars for a well-written book with all the feels––Katie O Bookbub Review Watching her try to navigate her new working relationship with Cameron, her high school sweetheart and the man who still holds her heart, was so angsty and satisfying to read. Claire Marti writes characters that are fleshed out and feel so real, and then she places them in emotional storylines that suck you in as a reader, and this newest installment was no different. If you are a fan of second chance romances, like am, you won't want to miss Monterey King!