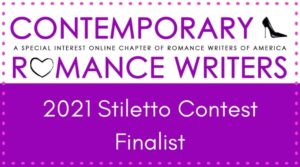 I've been querying a standalone novel, FOREVER PARIS, that I'm hoping lands me a literary agent and a traditional book deal! I entered it in the Stiletto Contest and I'm thrilled to be a Finalist!
Here's what this book is about:
When a life-threatening diagnosis derails her dreams, a rising star chef flees to Paris, spends one romantic day with a perfect stranger, and must find the courage to live her life to the fullest, despite her uncertain future.