Ready to curl up with an award-winning short, steamy holiday read?
Winner 2021 RONE Award for Best Novella and 2021 CRWA Stiletto Award for Best Contemporary Short!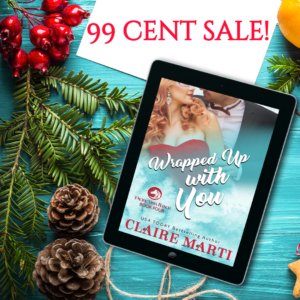 When cocky financial genius Rafael Cruz is forced to partner with his snarky office rival Phoebe Hollingsworth to land a prestigious new client, nothing goes as planned.
At work, they ignore each other, but at the Jingle Ball, their unexpected chemistry changes the game.
Will their secret holiday hook-up ruin the deal or is it the start of a deeper connection?
Only 99 pennies everywhere-Links on book page: https://clairemarti.com/book/wrapped-up-with-you/